L-Glutamine
Amino Acid Used in Muscles, Metabolism of the Immune System, Intestinal Tract, Kidneys, Gallbladder, Pancreas and Liver
L-Glutamine Function
Supports Muscle Tissue* & Immune Function*

L-Glutamine Highlights
Jarrow Formulas® L-Glutamine is manufactured by microbiological fermentation.
This Product Is 100% L-Glutamine and Contains NO Other Substance
What Does L-Glutamine Do?
L-Glutamine – the most abundant amino acid in the human body – is involved in many metabolic processes, including the synthesis and protection of muscle tissue, the production of glycogen, as well as immune support during periods of immune and muscular stress.* L-Glutamine is also a major source of fuel for enterocytes (intestinal cells) and hence supports the integrity of the intestinal lining.*
Suggested Usage
Mix ½ teaspoon into 6 to 8 oz. of fluid and drink when stomach is empty or as directed by your qualified healthcare professional. For athletes, maximal results will be obtained by supplementing with 2 g of glutamine after exercise.
NOTE: Consult a healthcare professional before using this product if you are trying to conceive, pregnant, or lactating, under the age of 18, or have a medical condition (especially epilepsy, seizure, mania or severe liver disorder); if adverse reactions occur, discontinue use.
Ingredients
L-glutamine.
No wheat, gluten, soybeans, dairy, egg, fish/shellfish, or peanuts/tree nuts.
Jarrow Formulas® L-Glutamine is manufactured by microbiological fermentation. This product is 100% L-Glutamine and contains NO other substance.
Store in a cool, dry place.
Packaged by weight, not by volume.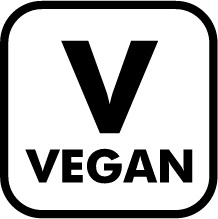 *These statements have not been evaluated by the Food and Drug Administration. This product is not intended to diagnose, treat, cure or prevent any disease.

Product Information
35.3 oz (2.2 lb) 1000 g Powder
Code: GMKILO
Product #: 115035
Reformulation Date:
Design Change Date: 12/18/2018
Last Update: 12/28/2021
Keep out of the reach of children.