PomeGreat™ Pomegranate
PomeGreat™ Pomegranate Function
Supports Cardiovascular Function* & Healthy Aging*

PomeGreat™ Pomegranate Highlights
Combined benefit of phytochemicals and phytonutrients
PomeOptimizer™ 4X Pomegranate Juice Concentrate
Polyphenol Source

Including punicalagin
Natural polyphenol levels only!

Supports Cardiovascular Function & Healthy Aging*
Pomezotic™ taste
What Does PomeGreat Pomegranate Do?
Jarrow Formulas® PomeGreat™ Pomegranate Juice Concentrate is made with California Wonderful Variety pomegranate fruit. It is 4 times more concentrated than regular pomegranate juice. Pomegranate is one of the most powerful antioxidant fruits.
Pomegranate supports cardiovascular function and healthy aging.* These health benefits are contributed by phytochemical compounds such as ellagic acid, gallic acid, anthocyanins, and tannins, including punicalagin, and other phytonutrients.*
WARNING: Pomegranate juice, like grapefruit juice, may interact with a number of medications. People on any medication, especially on anti-hypertensive or cholesterol lowering medications, or people who are allergic to many plants, should consult their physician before taking pomegranate juice or pomegranate products.
Refrigerate after opening. To extend shelf life, this product would be best kept refrigerated at all times. Use within 60 days after opening. Shake well before using.
Suggested Usage
Take 1 tablespoon per day. May be mixed in cold water, juice, tea, or other beverage of choice.
NOTE: Consult a healthcare professional before using this product if you are trying to conceive, pregnant, or lactating, under the age of 18, or have a medical condition; if adverse reactions occur, discontinue use.
Other Ingredients
100% Pomegranate juice concentrate.
No wheat, gluten, soybeans, dairy, egg, fish/shellfish, or peanuts/tree nuts.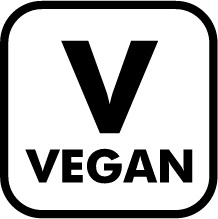 *These statements have not been evaluated by the Food and Drug Administration. This product is not intended to diagnose, treat, cure or prevent any disease.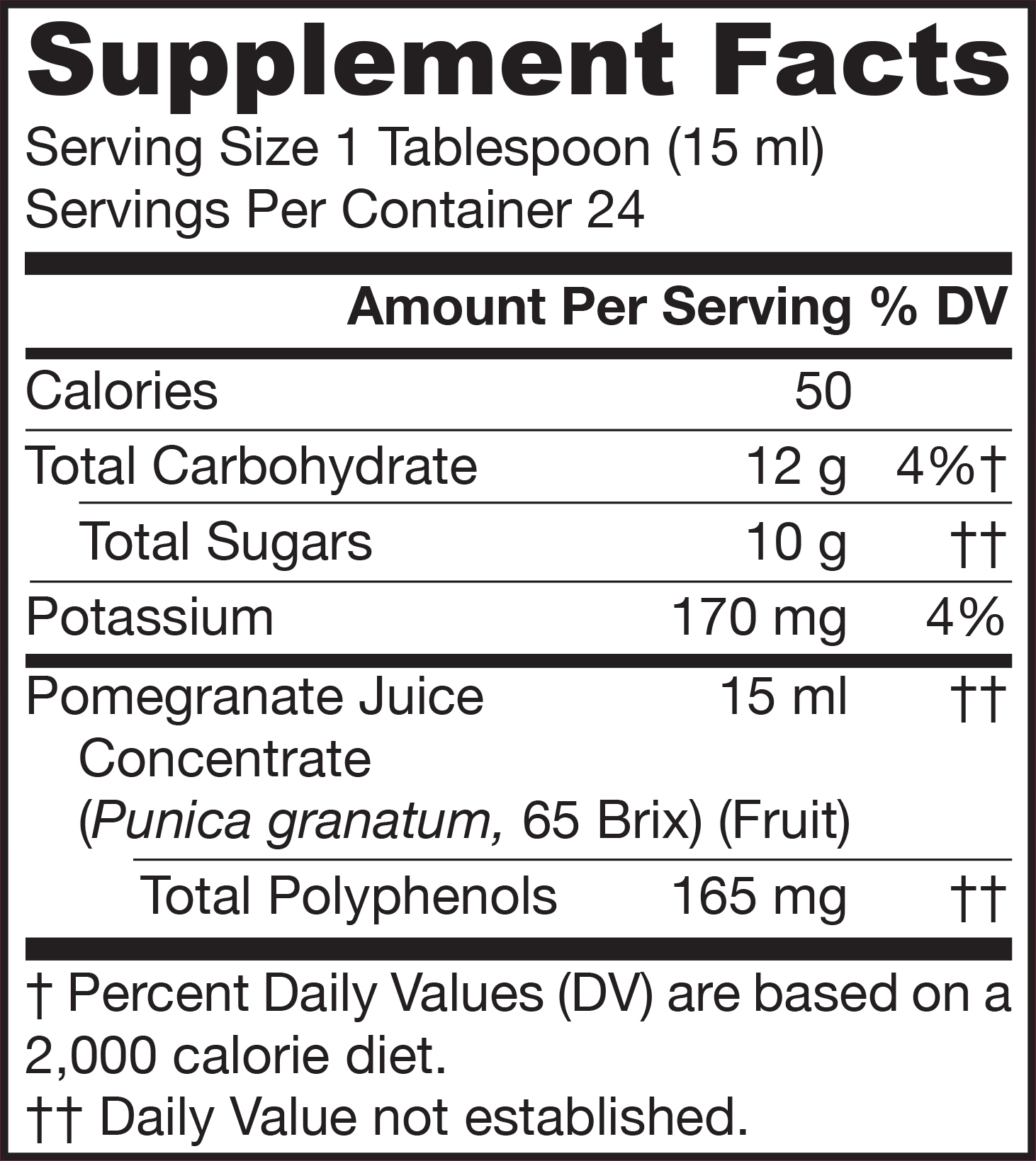 Product Information
12 fl. oz (360 ml) Liquid
Code: POM
Product #: 120023
Reformulation Date:
Design Change Date: 07/18/2013
Last Update: 03/08/2022
Keep out of the reach of children.