L-Tryptophan
An Essential Amino Acid That Acts as a Precursor to Serotonin and Melatonin*
L-Tryptophan Function
Supports Serotonin Production for Relaxation, Positive Mood, & Sleep*

L-Tryptophan Highlights
Tryptopure® Is High Purity Pharmaceutical Grade L-Tryptophan
Fermented from Vegetable Source Materials
Suitable for Vegetarians/Vegans
What Does L-Tryptophan Do?
L-tryptophan is an essential amino acid and hence cannot be synthesized by the body, but must be obtained from food or supplements. Because L-tryptophan is converted to serotonin (5-hydroxytryptamine) and melatonin in the body, it plays an important role in supporting relaxation, restful sleep and positive mood.*
L-tryptophan may also help in reducing carbohydrate cravings.* Jarrow Formulas® L-Tryptophan TryptoPure® is manufactured at a GMP facility via fermentation of vegetable materials.
Suggested Usage
Take 1 capsule on an empty stomach 30 minutes before sleep with water or fruit juice or as directed by your qualified healthcare professional.
WARNING: DO NOT take this product if you are taking any SSRIs (selective serotonin reuptake inhibitors) or MAOIs (monoamine oxidase inhibitors). Consult a healthcare professional before using this product if you are trying to conceive, pregnant, or lactating, under the age of 18, or have a medical condition; if adverse reactions occur, discontinue use.
Other Ingredients
Vegetarian capsule (hydroxypropylmethylcellulose, water), magnesium stearate (vegetable source), cellulose and silicon dioxide.
No wheat, gluten, soybeans, dairy, egg, fish/shellfish, or peanuts/tree nuts.
TryptoPure® is a registered trademark of Ajinomoto Co., Inc.
Store in a cool, dry place.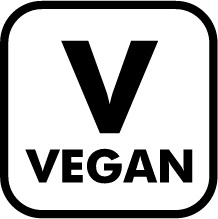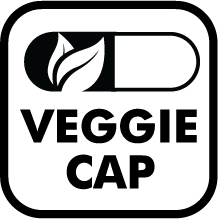 *These statements have not been evaluated by the Food and Drug Administration. This product is not intended to diagnose, treat, cure or prevent any disease.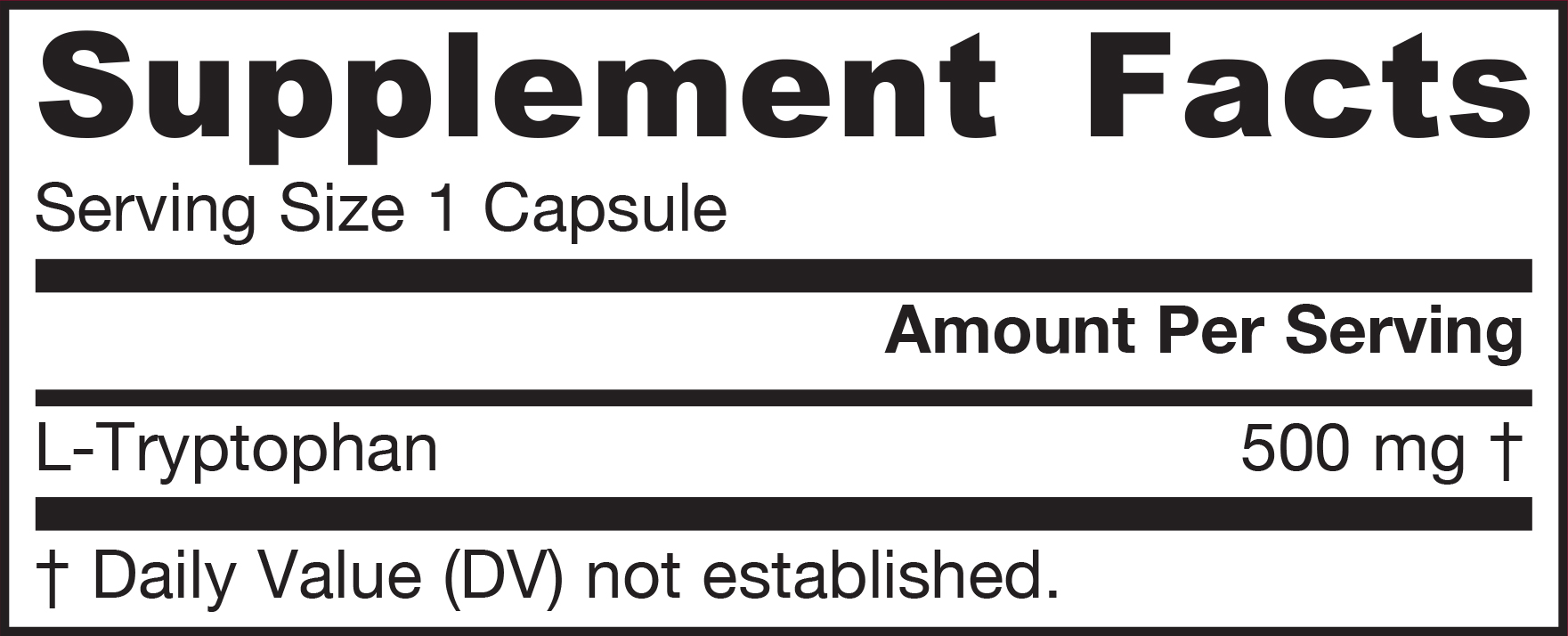 Product Information
60 Veggie Caps
500 mg Per Serving
Code: TRYP
Product #: 115056
Reformulation Date: 06/23/2017
Design Change Date: 12/27/2018
Last Update: 12/29/2021
Keep out of the reach of children.