QH-absorb®
An Important Antioxidant Nutrient that Supports Mitochondrial Energy Production and Cardiovascular Function*
QH-absorb® Function
Antioxidant Support for Mitochondrial Health, Energy Production, and Cardiovascular Function*

QH-absorb® Highlights
Ubiquinol High Absorption Softgel
"Active Antioxidant" Form of Co-Q10
Results in Higher Blood Levels Than Co-Q10*

Especially for Older Consumers

Kaneka QH® Ubiquinol
What Does QH-absorb Do?
Co-Q10, is found in energy-rich tissues like the heart and supports mitochondrial health and energy production, the health benefits of which support cardiovascular function.* Ubiquinol, the reduced, active, antioxidant form of Co-Q10 is significantly better absorbed than regular Co-Q10. Jarrow Formulas' proprietary QH-absorb® formula has been shown clinically in humans to increase Co-Q10 levels by 222% (100 mg per day) and by 777% (300 mg per day) over baseline.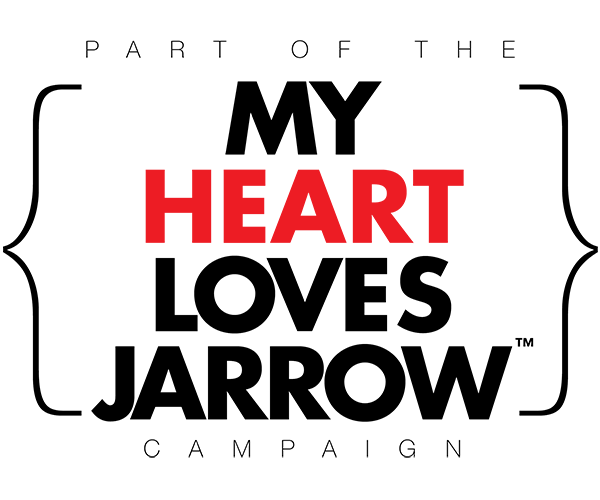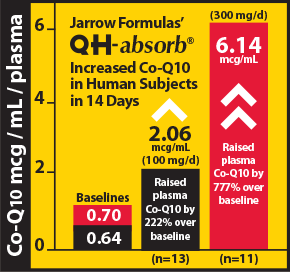 Suggested Usage
Take 1 softgel per day with a meal or as directed by your qualified healthcare professional.
NOTE: Consult a healthcare professional before using this product if you are trying to conceive, pregnant, or lactating, under the age of 18, or have a medical condition; if adverse reactions occur, discontinue use.
Other Ingredients
Medium chain triglycerides, softgel (bovine gelatin, glycerin, purified water, caramel [as a light barrier], carob extract [as a light barrier]), sunflower lecithin, beeswax, rosemary extract (to maintain freshness), natural mixed tocopherols and ascorbyl palmitate (to maintain freshness).
No wheat, gluten, soybeans, dairy, egg, fish/shellfish, or peanuts/tree nuts.
Q+®, Kaneka Ubiquinol™, Kaneka QH®, and the Quality Seal™ are registered trademarks of Kaneka Corp.
Particle formation inside softgel is normal and dissolves after ingestion.
Store in a cool, dry place.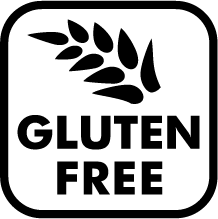 *These statements have not been evaluated by the Food and Drug Administration. This product is not intended to diagnose, treat, cure or prevent any disease.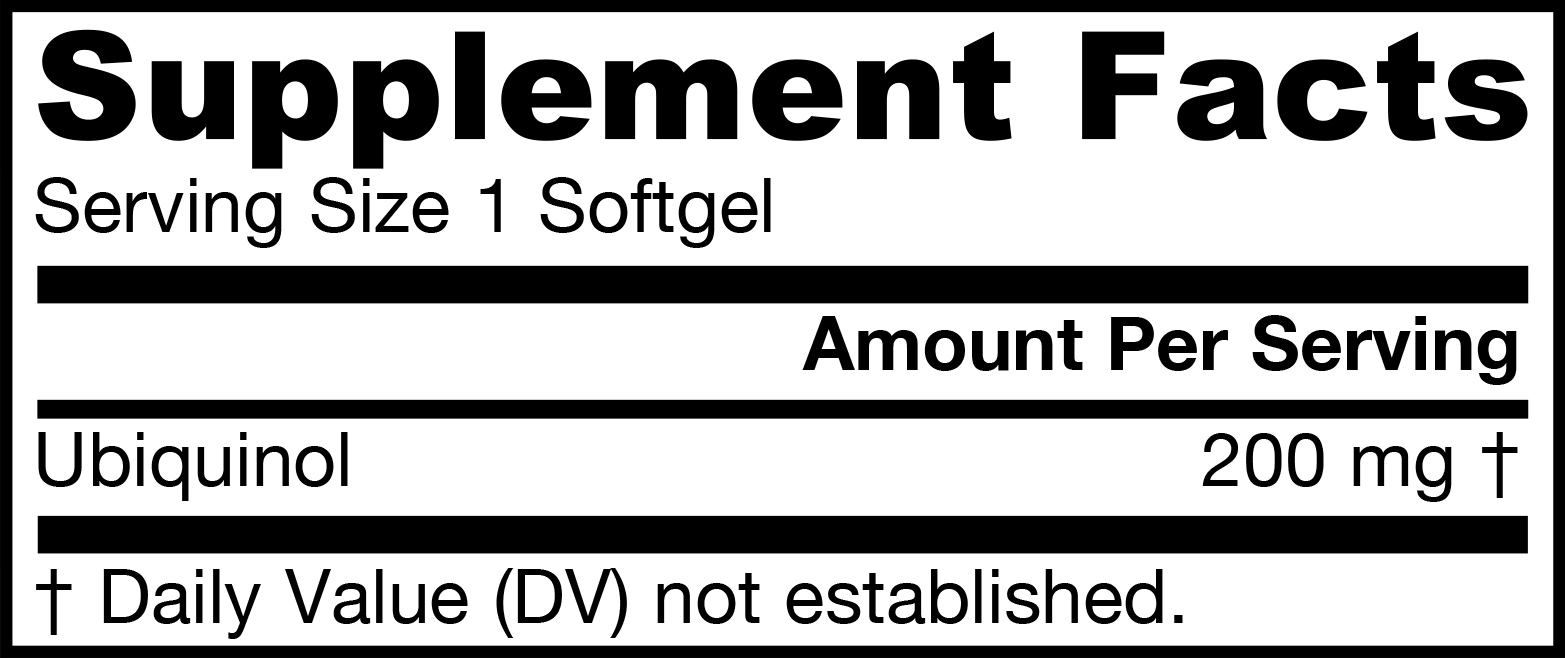 Product Information
60 Softgels
200 mg Per Serving
Code: QH260
Product #: 106026
Reformulation Date:
Design Change Date: 08/02/2013
Last Update: 12/29/2021
Keep out of the reach of children.