Methyl B-12 Lemon
Methyl B-12 Lemon Function
Energy Production and Brain Function*

Methyl B-12 Lemon Highlights
Natural Lemon-Flavored Chewable Vitamin B12
Biologically Active Coenzyme Form of B12
Supports Homocysteine Metabolism*
1000 Micrograms per Chewable Tablet
Neurotransmitter & Neuron Support*
What Does Methyl B-12 Lemon Do?
Methyl B-12 (methylcobalamin) supports brain and nerve health and function, energy production, and sleep-wake cycles.* Methyl B-12 is better absorbed and retained than cyanocobalamin, and supplementation may be needed by seniors, persons on stomach acid reducing regimens, and some vegetarians/vegans.*
Suggested Usage
Dissolve in mouth or chew 1 tablet per day or as directed by your qualified healthcare professional.
NOTE: Consult a healthcare professional before using this product if you are trying to conceive, pregnant, or lactating, under the age of 18, or have a medical condition; if adverse reactions occur, discontinue use.
Other Ingredients
Xylitol, cellulose, stearic acid (vegetable source), natural lemon flavor, magnesium stearate (vegetable source), citric acid and silicon dioxide.
No wheat, gluten, soybeans, dairy, egg, fish/shellfish, or peanuts/ tree nuts.
NOTE: Color of product naturally varies in different shades of pink.
Store in a cool, dry place.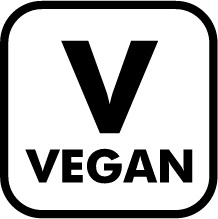 *These statements have not been evaluated by the Food and Drug Administration. This product is not intended to diagnose, treat, cure or prevent any disease.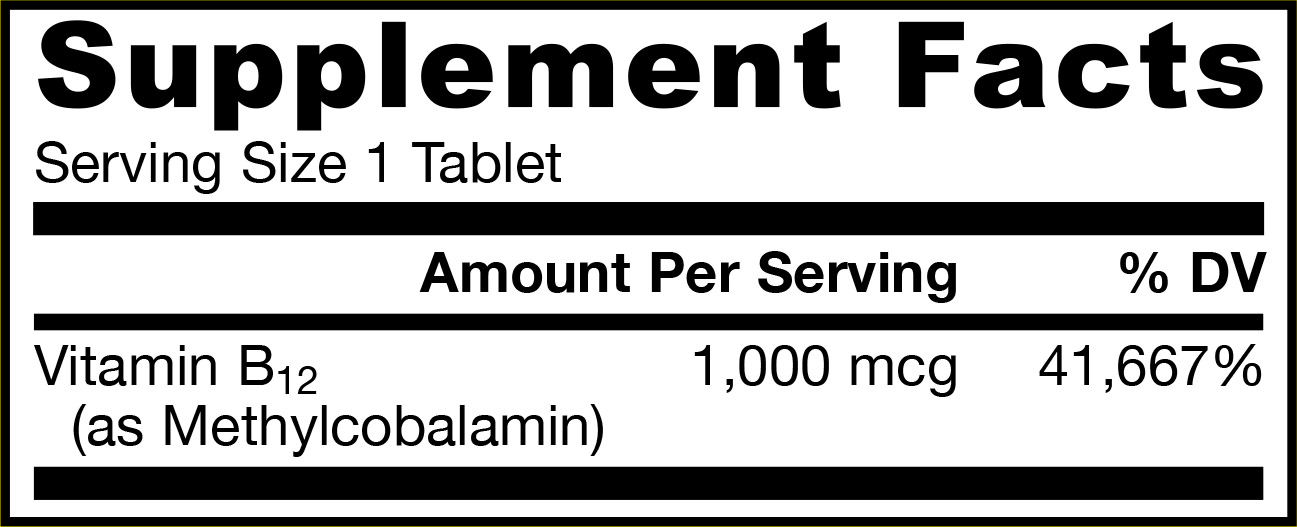 Product Information
100 Chewable Tablets
1000 mcg Per Serving
Code: B12
Product #: 118001
Reformulation Date:
Design Change Date: 04/27/2020
Last Update: 12/27/2021
Keep out of the reach of children.