Uridine
Uridine Function
Supports Formation of Brain Synapses and Neuronal Membranes*
Supports Liver Mitochondrial Function*

What Does Uridine Do?
Uridine is a nucleotide that acts as a precursor needed­—in conjunction with the omega-3 fatty acid docosahexaenoic acid (DHA) and the B vitamin-like compound choline—for the synthesis of membrane phospholipids and brain synapses.* It may enhance some brain cholinergic functions.* Uridine also supports the health and function of liver mitochondria.*
Suggested Usage
Take 1 or 2 capsules per day or as directed by your qualified healthcare professional.
NOTE: If you have a medical condition, are pregnant, lactating, trying to conceive, under the age of 18, or taking medications, consult your healthcare professional before using this product.
Other Ingredients
Cellulose, magnesium stearate (vegetable source) and silicon dioxide. Capsule consists of bovine gelatin (BSE-free).
No wheat, gluten, soybeans, dairy, egg, fish/shellfish, or peanuts/tree nuts.
Store in a cool, dry place. Do not refrigerate.
*These statements have not been evaluated by the Food and Drug Administration. This product is not intended to diagnose, treat, cure or prevent any disease.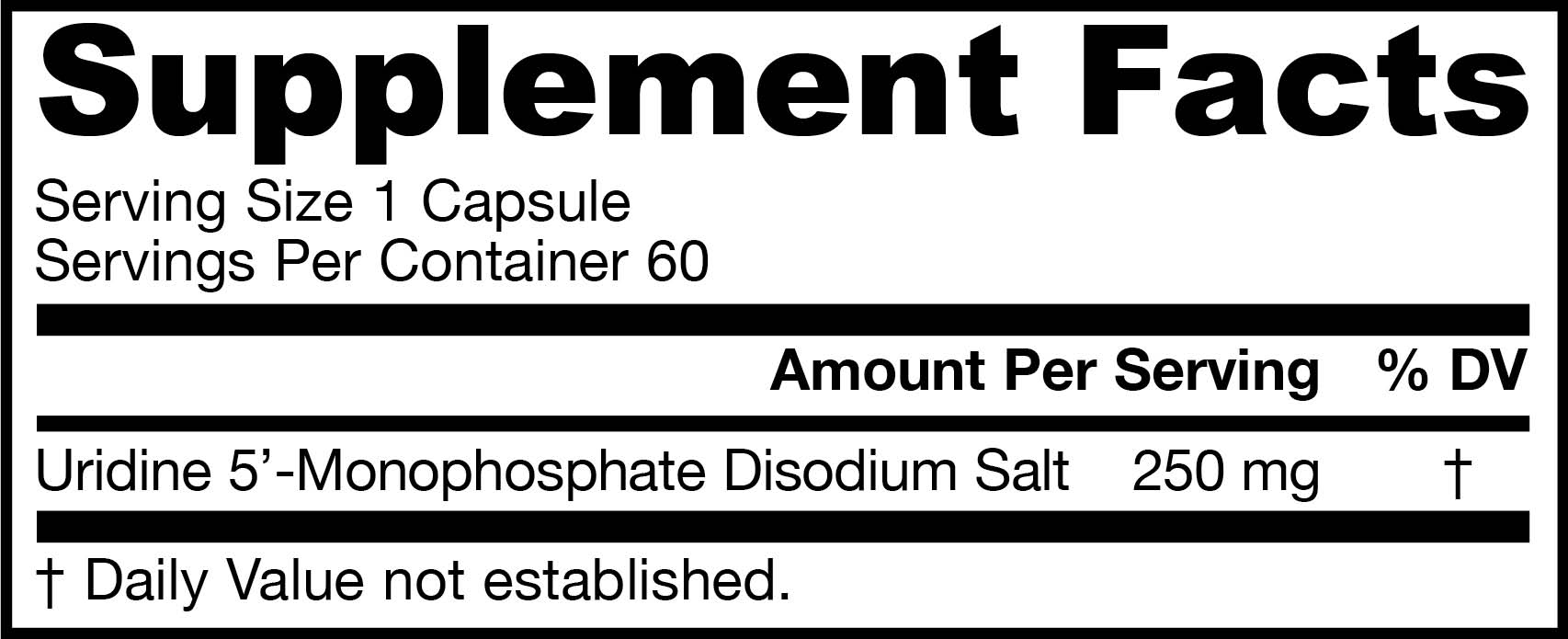 Product Information
60 Capsules
250 mg Per Serving
Code: URI
Product #: 156003
Reformulation Date: 09/17/2013
Design Change Date:
Last Update: 04/21/2022
Keep out of the reach of children.