BroccoMax®
A Standardized Concentration of Sulforaphane Glucosinolate (SGS) and the Enzyme Myrosinase from Broccoli Seeds That Have Been Processed Using Ultra Clean Super Critical Technology
BroccoMax® Function
The Sulforaphane Generator™

BroccoMax® Highlights
Veggie Capsules
Standardized Broccoli Extract (35 mg of Sulforaphane Glucosinolate Per Serving)
Studied Phase II Detoxification Agent
20 X More Concentrated Than Broccoli
Supports Healthy Cell Replication*
What Does BroccoMax Do?
BroccoMax® broccoli seed extract is manufactured using a patented process that preserves myrosinase, the enzyme in broccoli that metabolizes SGS (Sulforaphane Glucosinolate, a.k.a. glucoraphanin) in the small intestine into sulforaphane.*
Sulforaphane supports healthy cell replication and liver health.*
Suggested Usage
Take 2 delayed-release veggie capsules per day 30 minutes before or after a meal or as directed by your qualified healthcare professional.
NOTE: Consult a healthcare professional before using this product if you are trying to conceive, pregnant, or lactating, under the age of 18, or have a medical condition; if adverse reactions occur, discontinue use.
Other Ingredients
Delayed-release veggie capsule (hydroxypropylmethylcellulose, water), maltodextrin and calcium ascorbate.
No wheat, gluten, soybeans, dairy, egg, fish/shellfish, or peanuts/tree nuts.
BroccoMax® is protected by U.S. Patent # 9,017,666.
Suitable for vegetarians/vegans.
Store in a cool, dry place.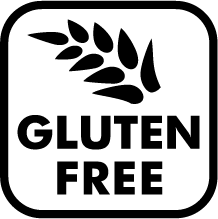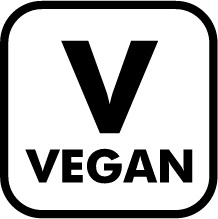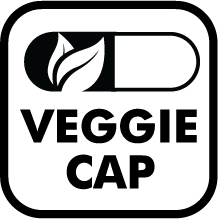 *These statements have not been evaluated by the Food and Drug Administration. This product is not intended to diagnose, treat, cure or prevent any disease.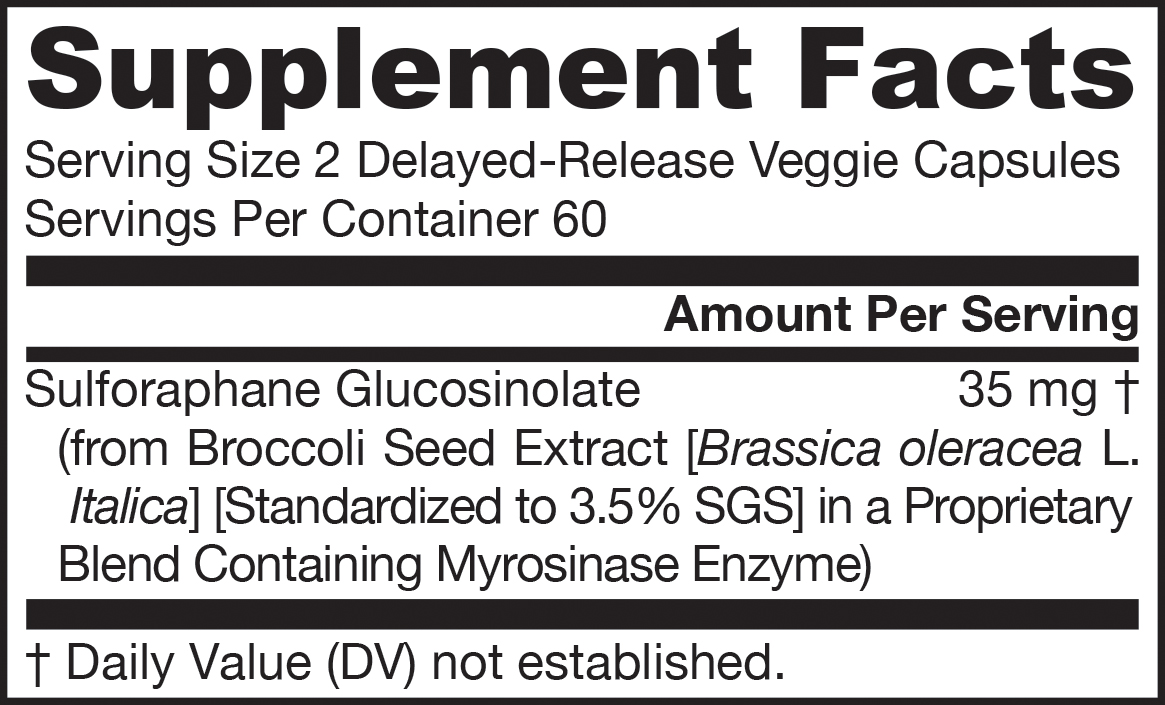 Product Information
120 Delayed Release Veggie Caps
Code: BROC120
Product #: 120211
Reformulation Date: 02/25/2019
Design Change Date: 03/10/2016
Last Update: 12/27/2021
Keep out of the reach of children.