Methyl B-12 & Methyl Folate Lemon
Provides Methyl B-12 plus Methyl Folate and Pyridoxal 5-Phosphate in a Convenient Chewable Tablet Form
Methyl B-12 & Methyl Folate Lemon Function
Energy Production and Brain Function*

Methyl B-12 & Methyl Folate Lemon Highlights
• Methylcobalamin (Methyl B-12) and Methyl Folate are biologically active forms of vitamin B-12 and B-9*
• Methyl Folate is unlike synthetic folic acid that may interfere with natural folate metabolism*
• Methyl Folate is unlike synthetic folic acid that may mask vitamin B12 deficiency*
• Methyl Folate does not have a tolerable upper intake level established*
• Pyridoxal 5-Phosphate (P-5-P) Is the Coenzyme Form of Vitamin B6*
What Does Methyl B-12 & Methyl Folate Lemon Do?
Jarrow Formulas® Methyl B-12, Methylfolate Plus Pyridoxal-5-Phosphate (P5P) combines the biologically active coenzyme forms of vitamin B-12, B-9 and B-6 to support DNA and neurotransmitter synthesis, and carbohydrate, fat and amino acid metabolism.*
Suggested Usage
Dissolve in mouth or chew 1 tablet per day or as directed by your qualified healthcare professional.
NOTE: Consult a healthcare professional before using this product if you are trying to conceive, pregnant, or lactating, under the age of 18, or have a medical condition; if adverse reactions occur, discontinue use.
Other Ingredients
Xylitol, cellulose, stearic acid (vegetable source), natural lemon flavor, citric acid, magnesium stearate (vegetable source), silicon dioxide and rebiana (stevia extract).
No wheat, gluten, soybeans, dairy, egg, fish/shellfish, or peanuts/tree nuts.
† Dietary Folate Equivalents.
Quatrefolic® is a registered trademark of Gnosis S.p.A. Protected by U.S. Patent # 7,947,662.
Store in a cool, dry place.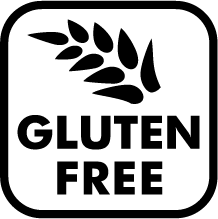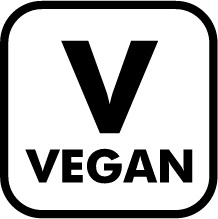 *These statements have not been evaluated by the Food and Drug Administration. This product is not intended to diagnose, treat, cure or prevent any disease.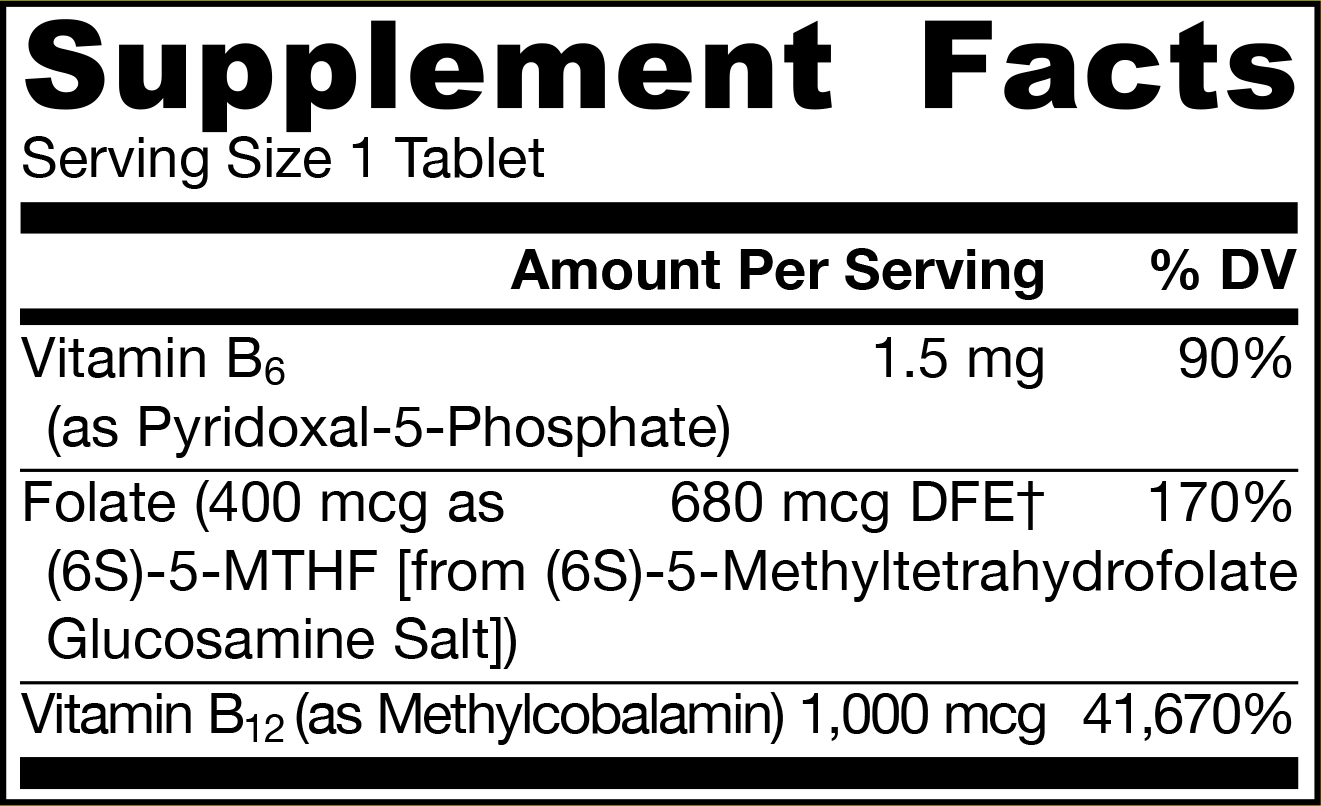 Product Information
100 Chewable Tablets
Code: BMF14
Product #: 118018
Reformulation Date: 06/15/2016
Design Change Date: 09/30/2020
Last Update: 01/07/2022
Keep out of the reach of children.