Astaxanthin
A Natural Antioxidant Carotenoid That Supports Immune, Skin, and Eye Health*
Astaxanthin Function
Supports Immune, Skin, and Eye Health*

What Does Astaxanthin Do?
Jarrow Formulas' AstaPure® Astaxanthin is naturally derived from the cultivation of a unique Haematococcus pluvialis microalgae strain. Clinical studies have demonstrated that astaxanthin supports immune, skin, and eye health.*
Suggested Usage
Take 1 softgel per day, preferably with a fat-containing meal or as directed by your qualified healthcare professional.
NOTE: Consult a healthcare professional before using this product if you are trying to conceive, pregnant, or lactating, under the age of 18, or have a medical condition; if adverse reactions occur, discontinue use.
Other Ingredients
Non-GMO safflower oil, softgel (bovine gelatin, glycerin, purified water), natural mixed tocopherols (from Non-GMO sunflower oil), extra virgin olive oil and rosemary extract (to maintain freshness).
No wheat, gluten, soybeans, dairy, egg, fish/shellfish, or peanuts/tree nuts.
Store in a cool, dry place. Do not refrigerate.
AstaPure® is a registered trademark of Algatechnologies Ltd.
*These statements have not been evaluated by the Food and Drug Administration. This product is not intended to diagnose, treat, cure or prevent any disease.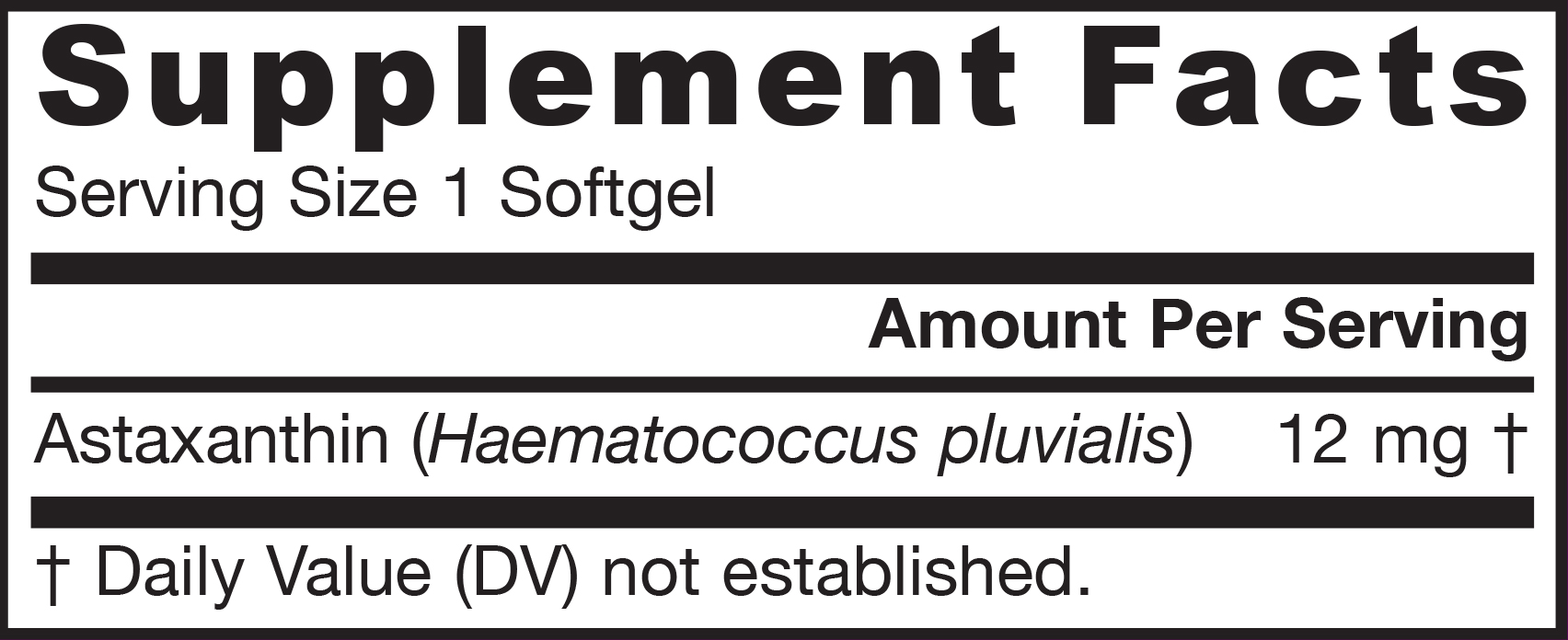 Product Information
60 Softgels
12 mg Per Serving
Code: ASTAHP60
Product #: 120212
Reformulation Date:
Design Change Date: 08/13/2019
Last Update: 12/29/2021
Keep out of the reach of children.